I finished one adventure, now the next was about to start. Buy a car and then on to a road-trip through the US via Burning Man. But before that all happens, it seems I had to miss a flight, one way or the other:
In Rio I had some drama with the ticketing of my $57.89 flight to Austin, so after a good hour of discussions with the airline, I had to call Australia to get it all sorted myself and checked in 25 minutes before departure. In Dallas then, where I was to lay-over for an hour, I went into the lounge with someone I met on the plane. As it happens, we lost track of time and so I missed the flight to Austin, learning the hard way, that flights don't get announced in US lounges. No big deal, as I got a reissued ticket for no cost for a later flight. I definitely did not need any coffee that day, but.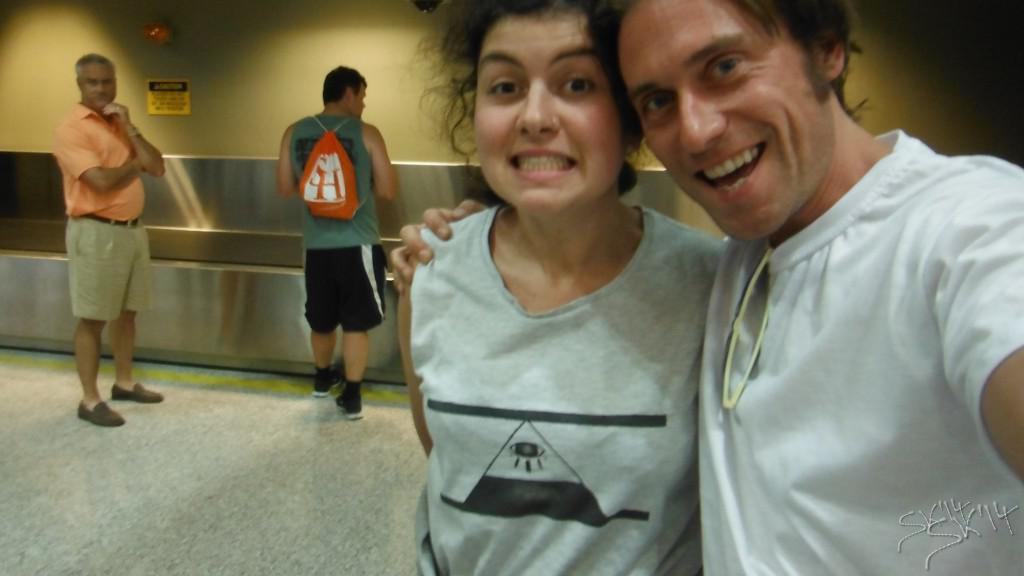 More excitingly, arriving in Austin, it was just a few hours until Morgane arrived. I picked her up from the airport and we pretty much were spend the next couple of days catching up over the last months.
While we were organising the car acquisition, we did some more exploring, but essentially this city is not a city where you don't have a car. Regardless, either on bike or on foot, it's quite nice. There's some green and in general it is a pretty wide city. It feels like a small town dragged out with a spatula and a few more parking lots as garnish.
Then we finally picked up our car, a '63 Mercury Comet S22 V8 Convertible. Woohoo! Chrissened it Ha-Gü (from Hans-Günther) and the same day JamesAndPaula made their way to Austin meet us. They had been road tripping for quite a while, coming from Maryland in a '77 Chrysler New Yorker (named Gandalf). We spend a couple of days in Austin going out, celebrating our reunion with JamesAndPaula, who promptly changed their travel-plans to drive with us towards San Diego and then up via San Francisco to Burning Man, rather than going through Utah.
Our first longer stop should be Albuquerque, New Mexico. Going past small town Texas and Roswell, of course.