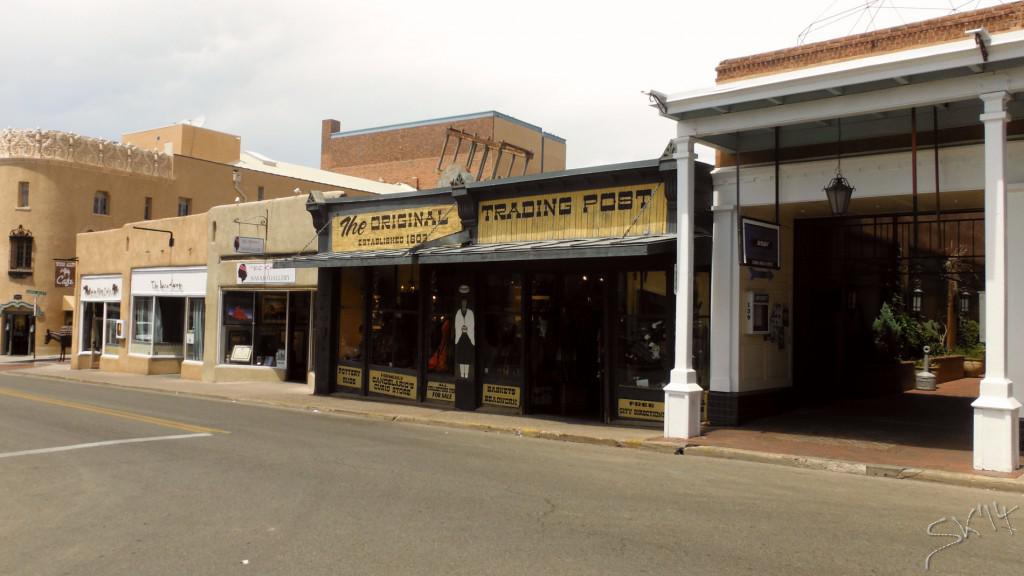 Time to leave Albuquerque behind and go for some serious country-side visits such as to Santa Fa, a small but well renown town that goes by the name of Stanley and off to Gallup to dive deeper into rural activities.
On our way to Gallup, we took a detour to the east to pay Santa Fa a visit, passing through a town that claimed to have preserved the wild west spirit, whose name I forgot. Quite nice, but more touristy than we wanted it to be. But, we found inspiration for some decorations for Burning Man, so that was a plus.
From Santa Fe itself, I was not expecting much and was not surprised. However, we had a nice spot in a national park where we camped the night before and with James and I chopping some firewood out of massive logs to some nice beats of my mate Gareth in Melbourne, we had a pretty delighted evening.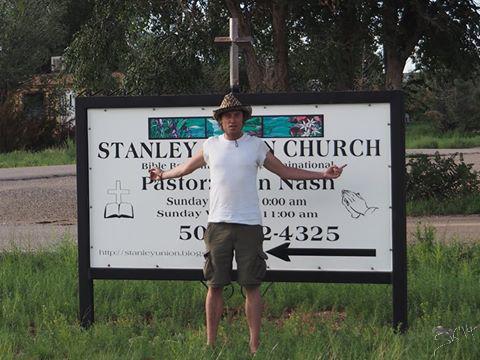 More important than camping at some national park near Santa Fe, was that on our way back we would go through Stanley, New Mexico, a town know to all mankind. Familiar buildings can easily identified on the pictures. But most grateful were the citizens of Stanley, knowing that the reason for their worshipness was coming back to town. Needless to say people were over-joyous and started a parade. That our Convoy stopping here probably temporarily tripled the citizen-count, was no matter.
We joined route 66 in Gallup and decided to stay for the night. With it being Saturday, we decided to go out, so we found the only venue in Gallup that actually offered DJ music, dancing and a bar. City Lights was not much more than a motel bar with some small DJ setup. Nevertheless, Morgane was delighted, because she claimed it reminded her so much of anything she was going out to on her island La Réunion. Despite the distance (La Réunion lies on the east coast of Africa, just a bit south-west of Mauritius), she reckoned the dress-ups, the music and even the dance moves were all similar to her going outs when she was 17. So if you would like to get a feel of Tropical island shenanigans and are close to Gallup, there you go.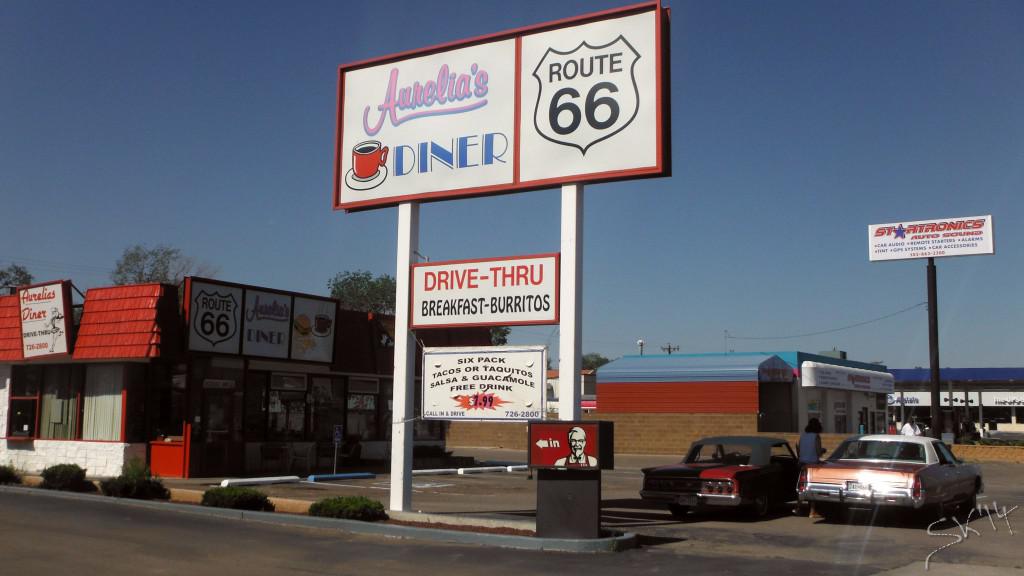 Leaving Gallup for a breakfast in the lovely scenery of the Red Rock State Park, it was where I though my eyes would deceive me. There I was, standing in New Mexico, looking at a VW bus T3 with German numberplates from my hometown Bonn, around which two elderly ladies were enjoying their camping morning.
I learned from them, that they were 72 and 75 and imported the T3 via Mexico a few years ago. Importing it that way gave them ten years of travel time with the bus, without having to go through administrative hoops in the US. The two would travel for eight to ten month a year and then put the bus in storage to return a few month later; they were into their third year. They have always been nomadic families, being married to two ex-diplomats. While they are touring, their husbands are doing a similar thing somewhere else. I was quite impressed by their determination to pull this off.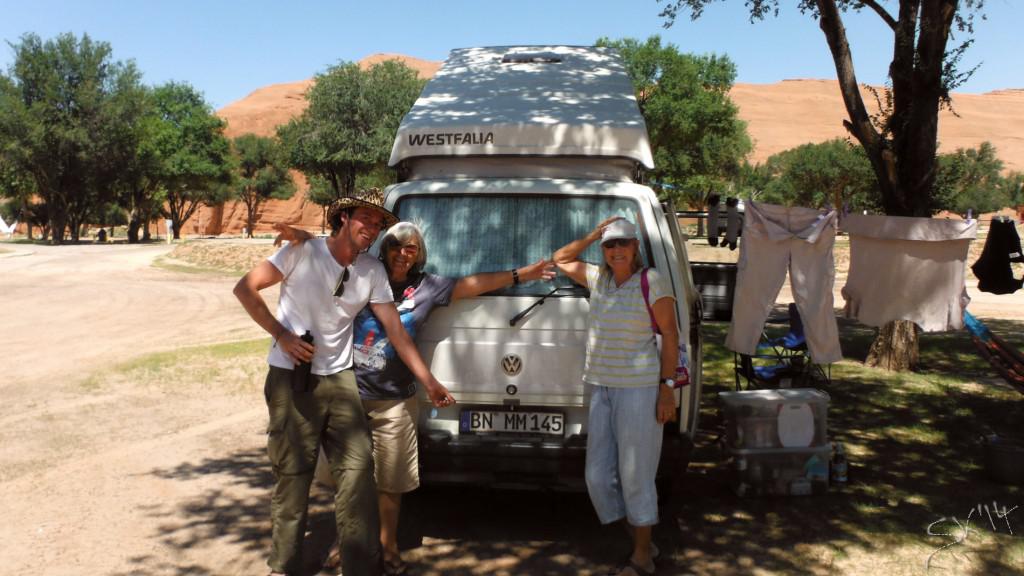 They also provided me with some information about the area and hinted that there was a native American rodeo about to start. Never having seen a rodeo, off we went. We were just in time for the mutton riders – young cowboy under 8 riding sheep – pretty weird sight.
Wild Mustangs and bull riding was on the program too, as well as calf roping and all that other stuff, cowboys apparently do. It was all pretty unglamorous, but it felt like this was what the people in the area would do on the week-end. Families of any size and ethnicity would join and watch, while having bad hot dogs and sugared soda. We certainly loved it and preferred it to some Buffalo Hillbilly Bling Bling tourist show. After, we decided it is time to head for Flagstaff.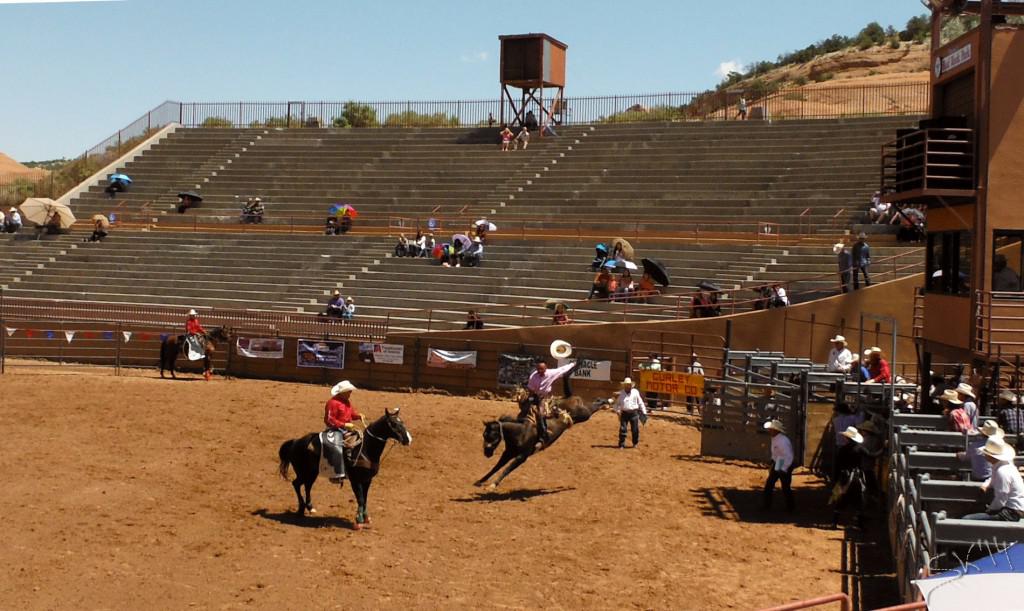 We just left Gallup via the interstate, when suddenly the sound of metal grinding on the tarmac from below the car was breaking our rodeo-high. We pulled over and our guess that the exhaust came off had been correct.
There we were, on the really small emergency lane of the Interstate with one of the highest speed limits in the US, trucks blazing past. After jacking up the car in 35 degrees heat, I was baffled to see that the exhaust pipes actually had been clamped together, instead of welded, and that the clamp came off. However, this was a good thing for now, as it allowed fixing it on the sport by simply reclamping the pipes together. Half an hour later we finally were on our way to Flagstaff.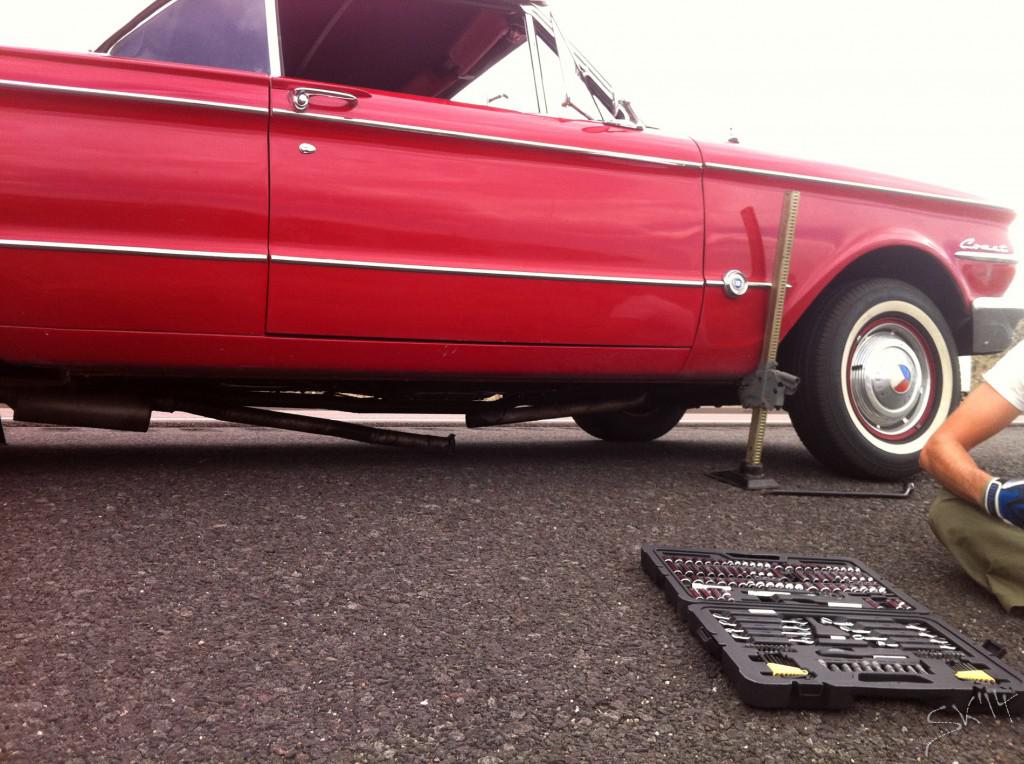 In Flagstaff we would pause for a night to get the exhaust welded, before encountering more issues with bad weather while camping in the wild hot desert of California and Hans-Günther being moody again.